Airshow of the Cascades – Sky High Thrills for the Family
For more than 20 years, Madras has been home to one of the more unsung family events in the region, the Airshow of the Cascades. It's Oregon's second largest air show, giving people a chance to get up close and personal to aviation history both on the ground and in the air. You'll see vintage and high tech aircraft doing stunts and flying through a wall of fire.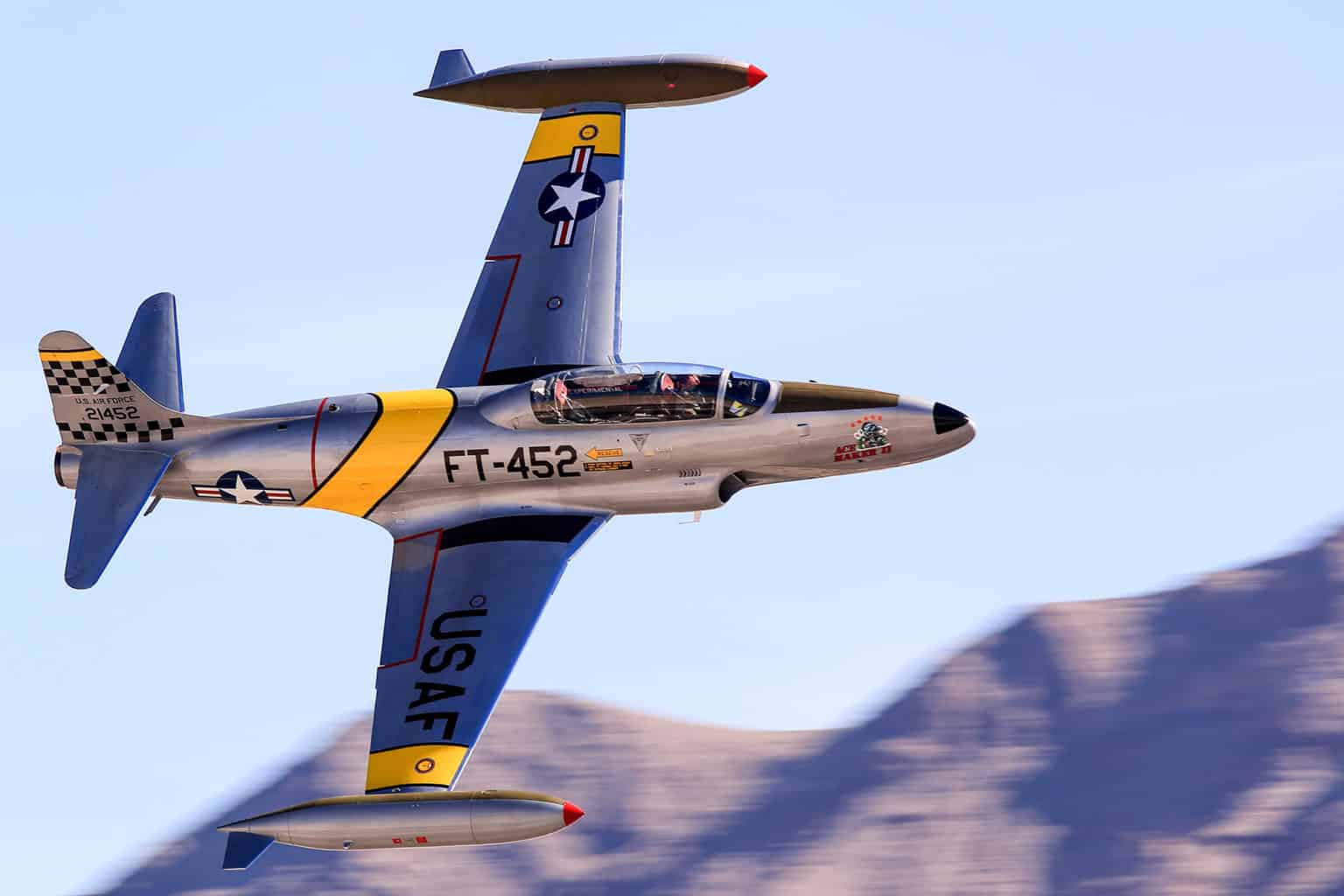 The event often features a classic car show, activities for the kids, fireworks show on Friday night, local country music favorites, "Countryfied" both nights as well as a performance from the Metal Mulisha motorcycle stunt crew!
You can get all the details on the airshow website.
Other stories
More inspiring stories, adventures, and tips & tricks for planning and experiencing the best Central Oregon has to offer.
Scenic Bikeways Showcase Central Oregon's Backroad Beauty

Oregon's official scenic bikeways are the first of their kind in the U.S – and Central Oregon is home to 6 of the state's 11 most beautiful bike routes. An absolute summer must for road cyclists are riding the best of the best – our scenic bikeways. Every rider can find a ride to suit their style and mood, from family-friendly to adventurous.

Camp Abbot's Important Role During World War II

Sunriver is one of the region's oldest and most beloved destination resorts. Since the late 1960s, Oregon families have made memories here, riding bikes to the general store, learning to golf on the courses and swimming in the river and the resort's pools.

Adventures Abound Starting at Sunriver Resort

Sunriver is the type of place that takes your breath away no matter what season it is. During the summer you can hop on a horse for your very own wild wild west experience. The team at Sunriver Stables will make you feel comfortable on your ride, even if you've never saddled up before. Whether you're in a tube or a kayak, floating down the Deschutes River is a relaxing activity that's fun for the whole family.

Central Oregon Mountain Bike Trail Guide

The Central Oregon mountain bike scene is 300 miles of diverse singletrack through high alpine forests and sagebrush dotted deserts from Madras to La Pine, Sisters to Prineville. Bulletin newspaper reporter Mark Morical has ridden just about every one of the trails you'll find on any mountain bike trail map – and he's written about his experience.

Free Guided Snowshoe Tours: Educational Exercise at Mt. Bachelor

One of the unheralded aspects of Mt. Bachelor is the ski area is full of activities for everyone – not just thrill seekers on skis and snowboards. To add a little education to your exercise, the Deschutes National Forest and Discover Your Forest is offering FREE guided snowshoe tours at Mt. Bachelor through March.

Central Oregon Winter Adventures

WHEN THE SNOW FLIES, CENTRAL OREGON SHINES. ALL YOU HAVE TO DO IS CHOOSE YOUR ADVENTURE.

Bend Concert Season Heats up at Les Schwab Amphitheater

Central Oregon's iconic music venue, the Les Schwab Amphitheater in Bend, is bigger and better than ever before after undergoing a major renovation.

Bend's Old Mill District Wears Many Fun-Filled Hats

The Old Mill District, located in the heart of Bend along the Deschutes River, is a must-visit during your stay in Central Oregon. Once the center of Bend's thriving lumber mill operations, the area deteriorated and sat vacant until a developer stepped in to turn it around in the late 1990s. Now, it's a beautiful and vibrant mixed-use area filled with restaurants, a movie theater, local shops and national retail chains (GAP, REI, Victoria's Secret, etc.)

Mt. Bachelor is a True Family Ski Experience in Central Oregon

Three-hundred and sixty degree views of snow-covered peaks don't come easy. Unless you're in Central Oregon, in that case, they do! Mt. Bachelor is just a 30-minute drive from Bend or Sunriver.

Pumpkin Patches + Petting Zoos = Fall Family Fun

As soon as the first hint of autumn rolls around, my three kids ask on a regular basis when we can go to the pumpkin patch. This is not simply because they're eager to gather Halloween décor. To my kids (all under the age of 12), fall means visiting the farm and getting all the animal petting, ropes course playing and barbecue eating they can squeeze into one afternoon.