FootZone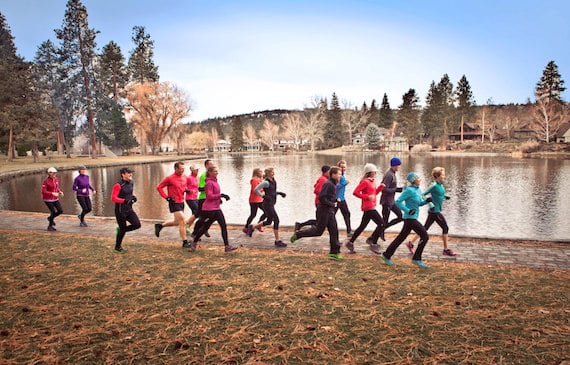 FootZone is Central Oregon's only locally owned and independent running and walking store. Since 1995, FootZone has been the hub of the local running community, hosting clinics, training groups, weekly runs, and a number of charitable events each year, in addition to sponsoring local races. FootZone is a full service running and walking store in downtown Bend, Oregon. To learn more about FootZone, please visit www.footzonebend.com.
FootZone Fit
We've built our reputation on selling great-fitting shoes.  Over the years, the FootZone fitting process has evolved, incorporating changes in technology, the medical community, and the running industry.  Since we opened in 1995, FootZone's goal has remained the same:  To keep you active and healthy in shoes that you love.
FootZone Walking, Runs, Training
There's always something going on at FootZone. Whether you're a walker, a beginning runner, a trail fanatic, or an elite runner, we want FootZone to feel like your walking and running home.  Join us for our free, casual weekly runs.  Sign up for a training group to start running or get ready for a race.  Get tips on running form, or check in with an expert when you've got a problem.  And don't forget to put our very own FootZone races on your calendar – I Like Pie on Thanksgiving Day, The Bend Classic Mile and the Dirty Half Marathon on the second Sunday in June!  See you in the shop and on the trails!
Our staff can help you achieve your running goals through our training programs! Learn about running form, proper training, injury prevention, nutrition, and more in a fun, positive, and supportive environment. Whether you are interested in learning to run, increasing your mileage, participating in 5ks, or just getting out there, we have a program for you.
FootZone has offered these free clinics since 2010 and well over 2000 runners have participated!  Running easier, injury free, and faster is what runners strive for. With a focus on proper mechanics, Good Form Running helps runners of all ages and abilities achieve their goals. We'll go over the 4 points of Good Form Running, do some drills, and take and review short clips of video to help build awareness.  Clinics last about 90 minutes.