Immersion Brewing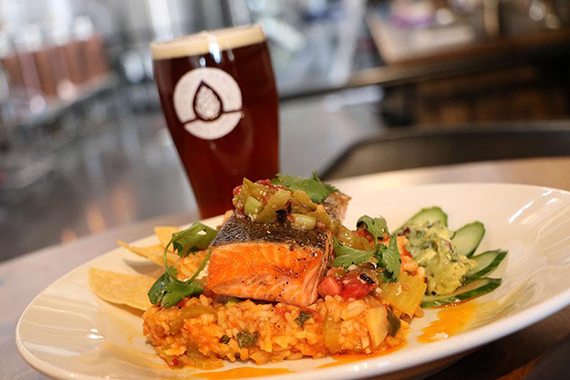 550 SW Industrial Way, Suite 185
IMMERSION BREWING, Bend's first and only Brew-it- Yourself pub and craft brewery! You become the brewer and create your own quality craft beer. There are over 30 recipes to choose from and an experienced brewer to guide you through the 2-hour brew experience. After approximately 3 weeks, come back and bottle your 5 gallons of craft beer. Shipping options available to Oregon residents. Brew sessions range in price from $180 – $220 depending on beer recipe. Bring along a few friends and you can be brewing for just $45 – $55 each. Four person limit per kettle. BOOK YOUR BREWING SESSION NOW.
Be sure to grab a bite from Immersion Brewing's made-from- scratch pub-style family kitchen that reaches far beyond traditional pub fare. Our featured dishes include Poke Marinated Ahi, Short Rib with edamame avocado succotash, and an antibiotic-free Duroc pork Porterhouse with spent beer grain spätzle and brussels sprouts, the restaurant is as central to the brewery experience as the beer.
Drink a brew from our 10-barrel brewing system. Try a Big Chilla, a Belgian-style NW Pale Ale; Little Fawn, a Saison; Bender, a Belgian-style NW IPA; or an IRA (Immersion Red Ale), a red ale. Choose from a craft cocktail menu and a selection of wines.
Join us for Locals Night on Tuesdays…Taco Tuesdays and $1 off Immersion beers after 5! Enjoy our outside patio!