Open Range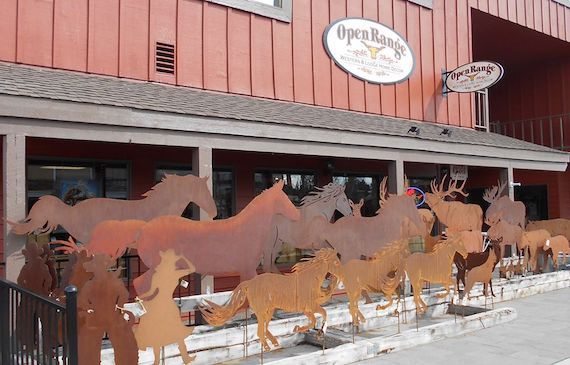 Open Range started as a small shop in Sisters, Oregon. It was a place of inspiration where owner and designer Denelle Martin could create, build, and sell her art. Soon it grew into two more store locations in Bend and Redmond and a larger manufacturing studio. Her line has grown from 47 pieces to over 500 in five short years and she is nothing less than humbled.
Open Range art goes beyond rustic home decor. Our creations vary from unique yard art and landscape art to custom metal signs and rustic metal wall art. We create beautiful decorative columns, rustic shelves, one-of-a-kind home decor, and metal panels used for fencing, decoration, or for privacy. Open Range crafts charming creations that will transform any home into a work of art.
We design, manufacture, and sell beautiful interior and exterior metal art in different colors and finishes at our Redmond, Oregon facility, with additional retail store locations in Bend and Sisters. We are proud of our craft, and we think you will love it too.