More and more people are discovering and loving our trails, and you can help future generations love them too. Keep Central Oregon wild by following these tips to Explore Responsibly.
Take care to stay on designated trails and areas to protect the natural landscape. Explore discreetly by packing out what you pack in, leaving an untouched landscape for the next traveler to enjoy. If you have a pet with you, keep them on a leash and pack out their waste.
Know and observe the rules of where you're adventuring, beginning by reading all posted signs and warnings before you take off. Stay safe when you show up with a prepared pack, knowledge of the conditions and weather you'll encounter, and confidence in your personal limits. If you spot wildlife from afar, keep your distance and use your zoom camera lens or binoculars.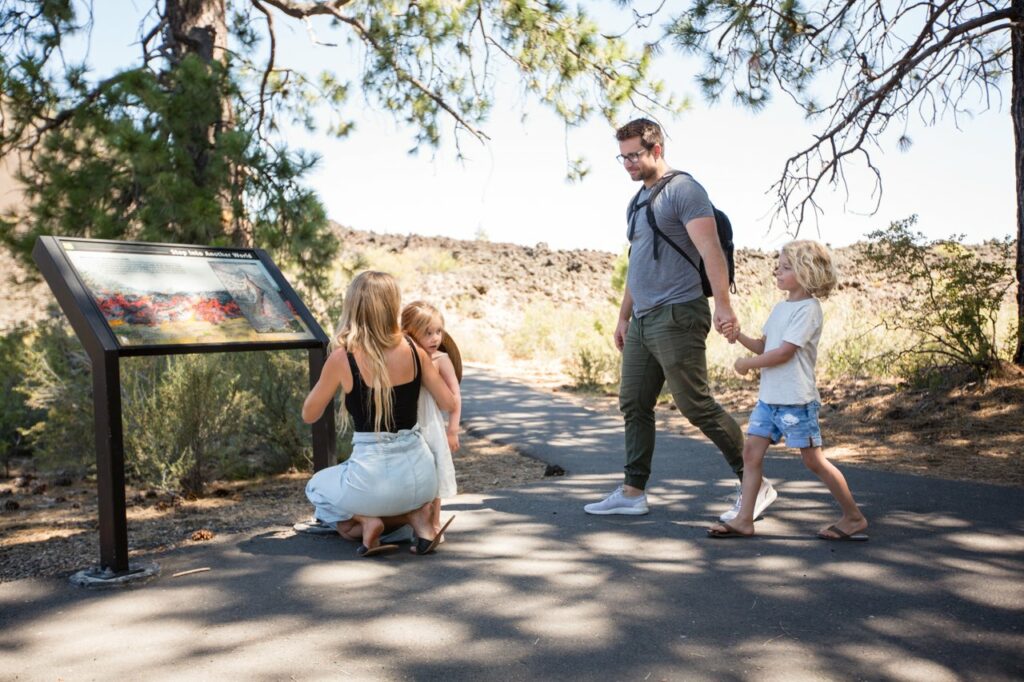 Soak up the solitude of the trail when you visit popular destinations mid-week. You'll get to enjoy more of nature's wonder to yourself while reducing trail congestion. Have a backup plan and employ it if you arrive at a full trailhead parking lot. Try something new by exploring alternatives to high-use areas. You might just discover the next hidden gem.
Remember, we're all out there…. so Take Care Out There.
Explore Nature's Beauty
From the sagebrush-covered plains of the high desert to the towering pines and majestic mountain peaks, discover the diverse landscape Central Oregon has to offer.